More traffic equals More Sales
I'm sure you would agree with me on that. 
Now, think about this for a second. 
How would you like it if you get 1000s of free traffic to your blog each day without any marketing? 
Or how would you feel when you get subscribers every day? 
How would you like to get email alerts about affiliate sales made each day?
You're with me, right?
Do you also,
Hate promoting your blog all the time? 
Hate trying to convince people to sign up to your subscriber list? 
Hate being on social media all the time? 
Well, that makes the two of us. 
Yes, SEO. 
SEO is your way to get free traffic to your blog daily that converts into subscribers and sales without you having to promote your blog to every person every minute. 
I'm sure you started your blog all excited to make an impact immediately, but you are still struggling to get people to read your posts. 
You tried many strategies but they are not working for you. 
What if you are doing it the wrong way? What if you are told the wrong definition of SEO? 
What if you are optimizing your blog posts completely wrong? 
The thing is, you have to write engaging SEO optimized blog posts to rank online. 
You see,
I started my blog to make an online presence immediately but I failed badly. 
For months I struggled to get traffic to my blog. 
Then I decided to give SEO a try – I was done with trying those dumb ways to drive blog traffic that wouldn't even move the needle. 
And I discovered the method of ranking blog posts online. I got a lot of blog posts ranking online.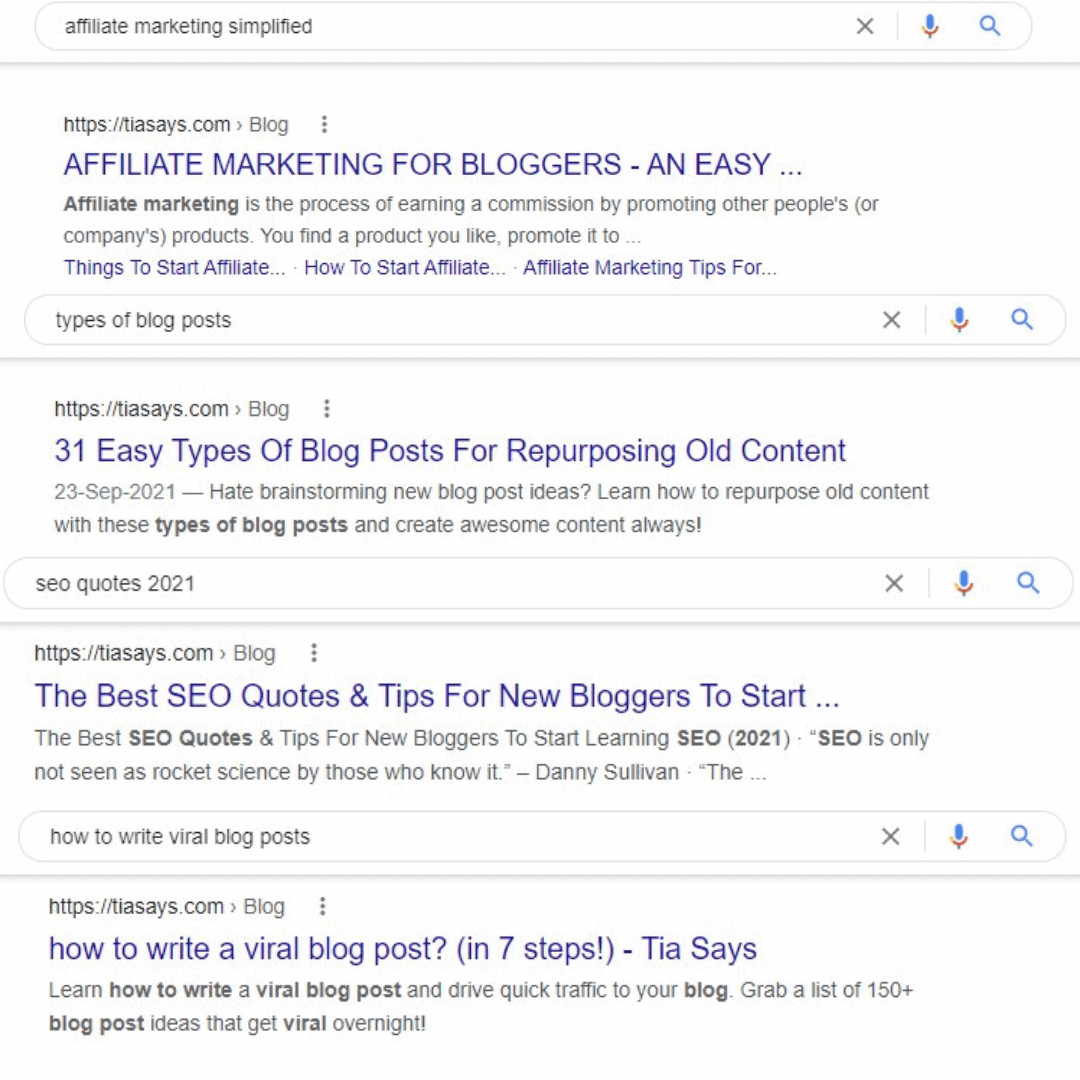 Now, I write blog posts that get lots of comments. 
I don't kill the human factor in my blog posts by adding the same keyword again and again! – Ah! Those days are long gone.
The best part? I don't spend hours creating those blog posts. 
Because I found a step by step way to get a blog post ranking online. 
I don't have to worry about trying various strategies to see which one works – I know exactly what to do & how! 
My organic traffic is growing day by day! 
And I have put it all in this ebook. 
The SEO Blog Writing Handbook:
How To Write SEO Friendly Blog Posts That Rank Online?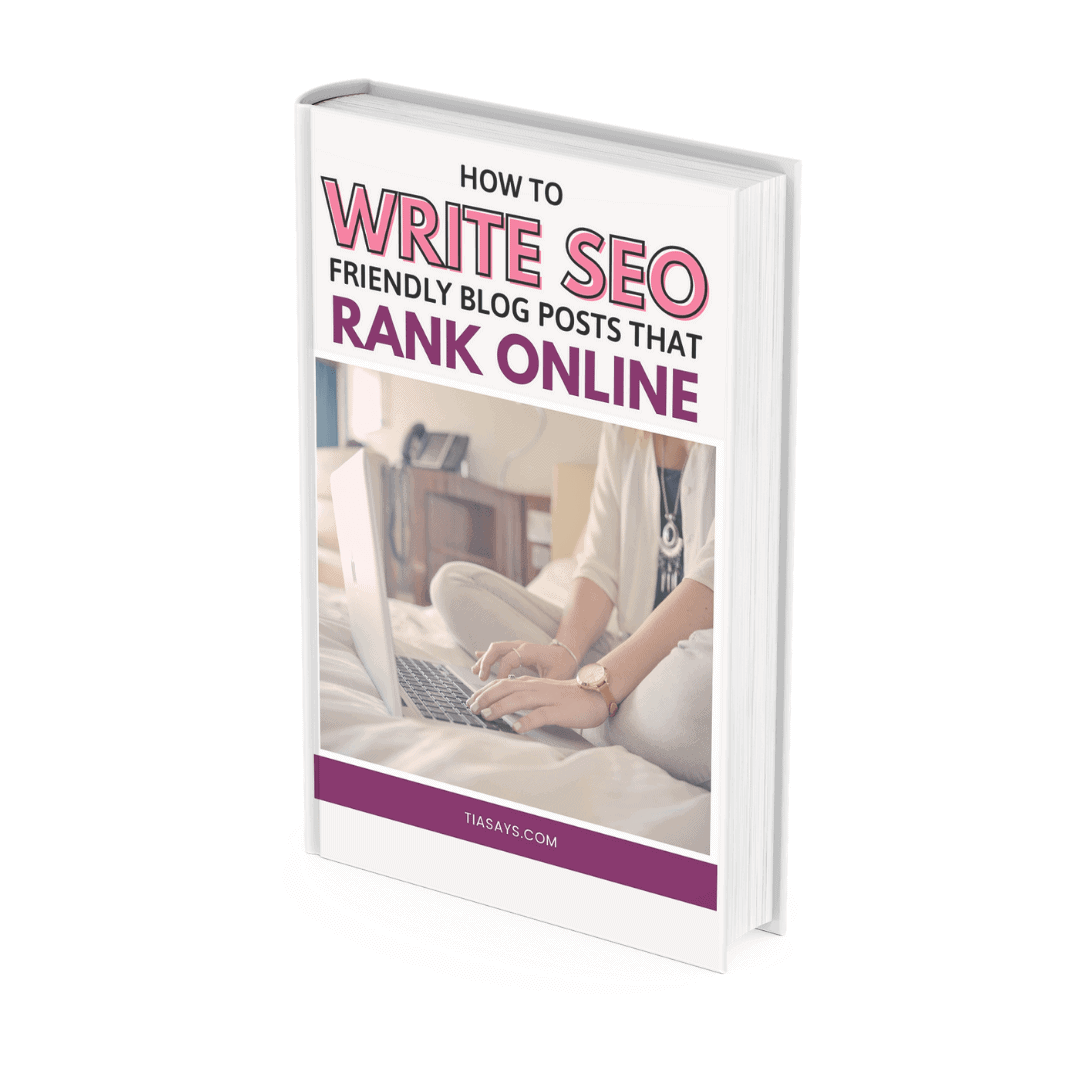 Yes, this ebook has all those things that helped me rank online for several positions. 
I have written the step by step method that I use to rank my blog posts. 
This ebook teaches you how to get your on page SEO right. 
In this ebook, you will learn … 
A common myth that is circling around the web. You will find what exactly an SEO friendly blog post is. And what it is definitely not! So you will know why you have been doing it all wrong. 
7 Step Process of Writing SEO friendly blog post – I'll teach you the only 7 things you need to do to write a rank ready blog post. It includes how & where to conduct research, creating a master outline, writing the blog post, optimizing it and so much more. 
Best SEO practices – you will find easy to implement SEO strategies to optimize your blog post to make it ready to rank on Google. Plus, advanced strategies to push it higher in search rankings. 
And so much more.
For only $29! 
Who am I to be teaching you this?
I'm Ekta, an SEO copywriter and the blogger of this site. I have been blogging for 2 years and writing SEO optimized blog posts for clients. 
Two years ago, I was just like you trying to figure out how this SEO thing works. 
I would read many articles, try a lot of things to make SEO work for my blog. I have heard many opinions, some say traffic isn't important to make sales, some say not at all. 
What I learned is that I might not need a lot of traffic but I still need some to make money from my blog. So, I have learned everything myself. 
I tried marketing all the time that exhausted me. Then I decided to give SEO a try and fast forward today – I get traffic without promoting a lot. 
So yes,
Ranking Online is POSSIBLE!!!

You can easily rank online if you get a few things right! 
You can get those subscribers daily! You can get those sales daily. 
All of this while sitting on a couch sipping hot chocolate. 
Only if you understand what SEO exactly is! That you can easily learn in this ebook. 
Get the ebook today and start ranking your blog posts online!!!
Frequently Asked Questions:
1- What format is the ebook in? 
You get the ebook in pdf format.
2- What is the refund policy? 
Due to the digital nature of the ebook, it is non-refundable. However, you can pass on your questions to the email – [email protected] if you have any.
3- What if the information is outdated? 
I plan on updating the ebook frequently. Each time I update the ebook you will get the latest version.
4- Do you offer guaranteed results? 
No, as that would be my best guess as I don't know how good your blog is in technical SEO. It will depend on time, effort, and your website technical side on how quickly you see results.
Get Started Now!