Picking the right web hosting is one of the first steps to starting a successful blog. While good web hosting can save you from stress, bad web hosting is enough to make it worse. 
What if I tell you that there's an eco-friendly web hosting that saves the environment as well as you from stress? It's GreenGeeks hosting. 
But is GreekGeeks hosting good for bloggers? Let's find out. 
Save this pin and let's get started.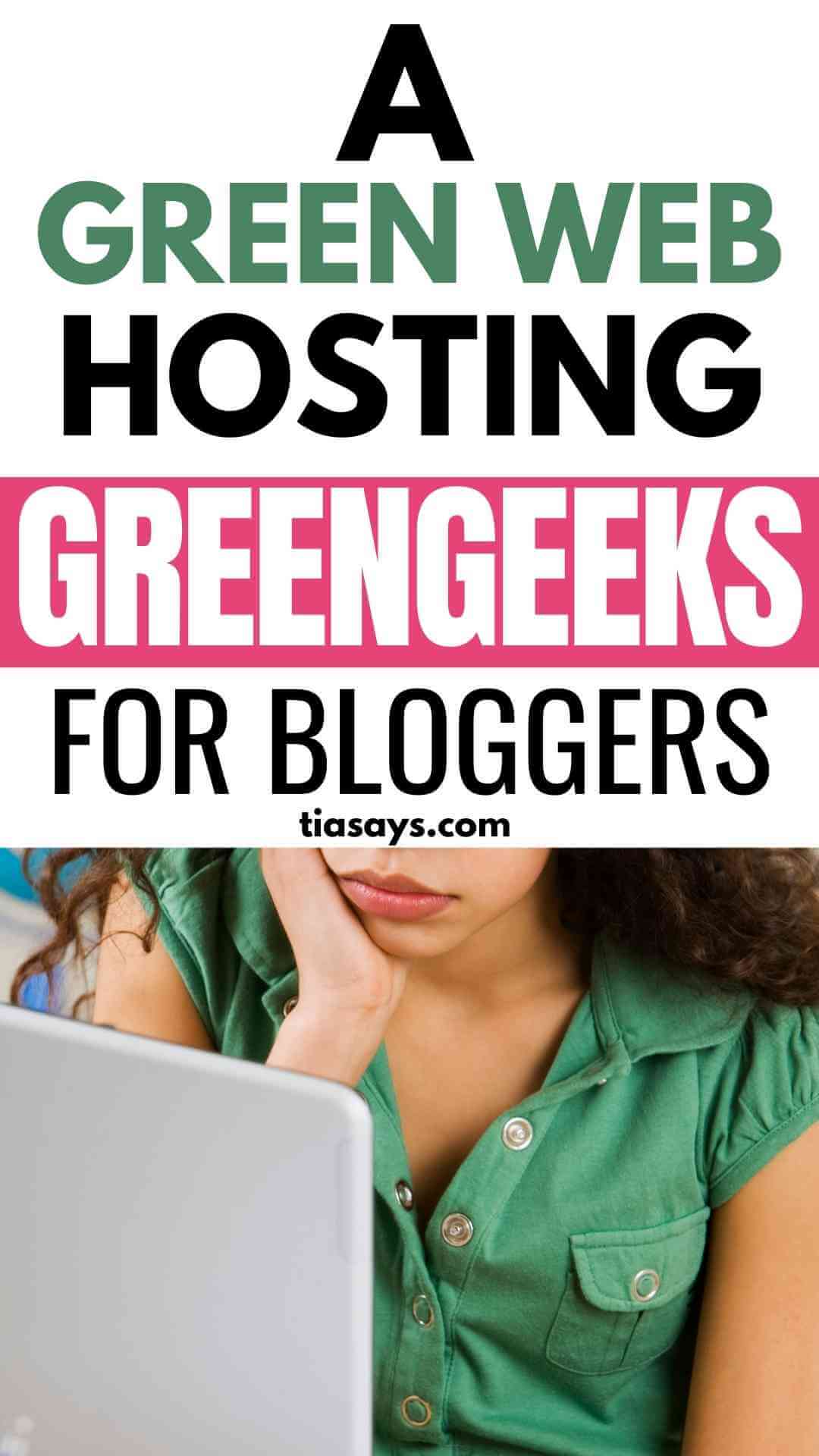 This post may contain some affiliate links that is I may earn a small commission at no extra cost to you that I would use to maintain this blog. Thanks for understanding.
5 Reasons Why GreenGeeks WordPress Hosting is Good for Bloggers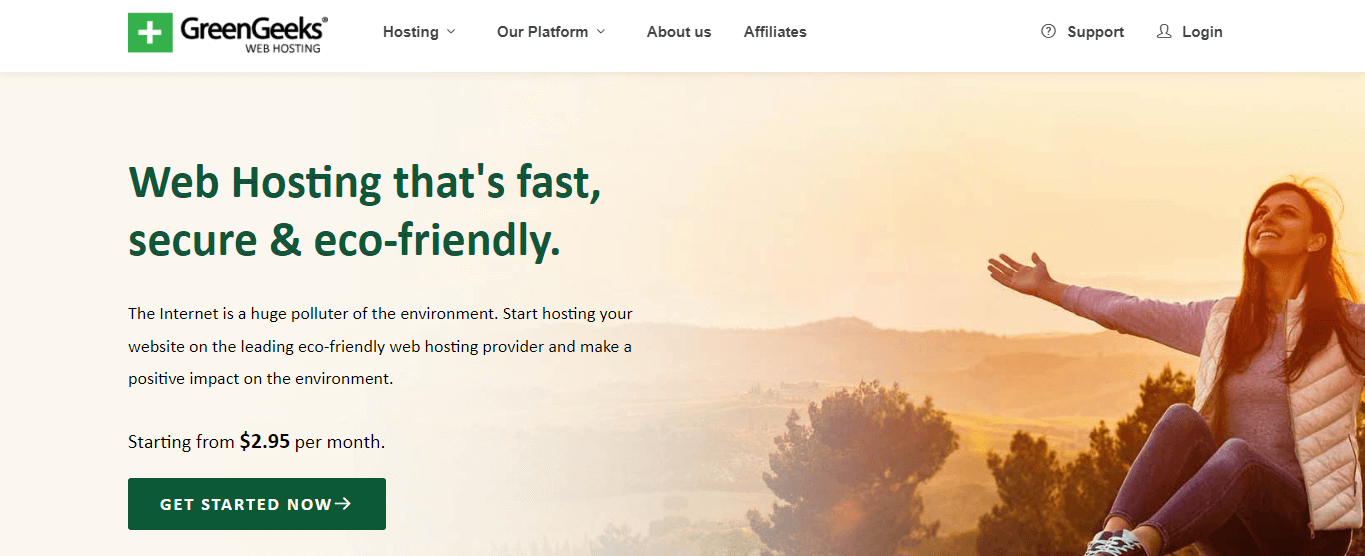 GreenGeeks got popular because of its unique environment-friendly mission but that doesn't mean it compromises the web hosting quality. Here are the top five reasons why GreenGeeks is a great option for bloggers to run their blogs. 
Eco-Friendly Web Hosting 
GreenGeeks web hosting is eco-friendly hosting. Meaning, when your website is running and making you profits, it isn't causing any harm to the environment. 
But why is GreenGeeks green? 
The CEO, Trey Gardner, found that the web servers that store website data take a lot of energy. And nearly 40% of the total energy is consumed to keep these web servers from overheating. 
So, Greengeeks offset their energy usage by 300%. That is, they fund three times their consumption with renewable energy. 
More than that, GreenGeeks is recognized as a Green Power Partner by the United States Environmental Protection Agency. 
And to thank a new GreenGeeks web hosting account holder, they plant a tree. 
Once you start your website with GreenGeeks then you can display a nice green website tag to show your dedication. They come with various designs to choose from. 
So, GreenGeeks is an eco-friendly hosting that is helping website owners save the environment. It is the best choice for you if you are really concerned about nature. 
WordPress Web Hosting
When it comes to choosing the best CMS we all know it's WordPress. That's why web hosting companies need to have a plan customized for WordPress. 
GreenGeeks has a nice WordPress web hosting plan that comes with many benefits. 
One-Click WordPress Installation 
Using software called Softaculous, you can easily install WordPress on your web hosting dashboard. 
Simply, click once and WordPress is installed. They also optimize your website for the best performance. 
99.9% Uptime Value
GreenGeeks offer 99.9% uptime to all of their WordPress-hosted websites so that your site is never down and always performing. 
Fast Speed Assurance
GreenGeeks have Litespeed servers that present the best speed to your site. They also have an LS Cache plugin that clears all the cache of your site so it shows the latest version of your site to your readers. 
Enhanced Security
GreenGeeks makes sure your WordPress site is secured. They regularly check your site for malware and other threats. They will also clean your site regularly. 
You get a free SSL certificate to display HTTPS before your domain. 
GreenGeeks also offers premium level protection of your site for free including Cloudflare, SiteLock, and more. 
Automatic Backups
To add the last layer of security, GreenGeeks automatically backups your entire site each day. This way, if something wrong happens, you can always restore to the old version and get it running again. 
Also, you can create your backups by installing plugins on your site. 
Free Site Migrations
Greengeeks offer free site migrations. That is, if you want to move to GreenGeeks from your current web hosting then you can ask GreenGeeks to do the shifting for you. 
Reliable Support
GreenGeeks is committed to providing the best customer service to its users. That's why they are online 24*7 all the year to help you with your queries. 
There are many ways you can contact customer support: live chat, email support, and phone support.
And you can also use the how-to tutorials from the knowledgebase to fix minor issues. 
So these were the top reasons why GreenGeeks is a great web hosting for those who are concerned about nature.
Now, let's look at the pricing plans. 
GreenGeeks Pricing Plans

GreenGeeks has affordable hosting plans for its users. You can choose them according to your needs. 
Lite Plan
The lite plan is perfect for individuals or those who are just getting started. You can manage one website with 50GB of web space at a small fee of $2.95/month. 
You get benefits like 50 email accounts, free SSL, CDN, and a lot more. 
Pro Plan
The pro plan starts at $5.95 per month and you can start multiple websites with more speed. You also get unlimited webspace. 
It includes all features of the lite plan with on-demand backups and a WordPress repair tool. 
Premium Plan
The premium plan is the best for online stores and those who have busy websites. It starts at $10.95 per month with optimized performance. 
To enhance performance there is dedicated IP and object caching so your site is loaded quickly. 
Choose your GreenGeeks web hosting plan today!
How to Start a Blog on GreenGeeks? 
Starting a blog on GreenGeeks web hosting is simple. You can do it in a few steps. 
Step 1: Go to the GreenGeeks website. Click on 'Get Started Now.'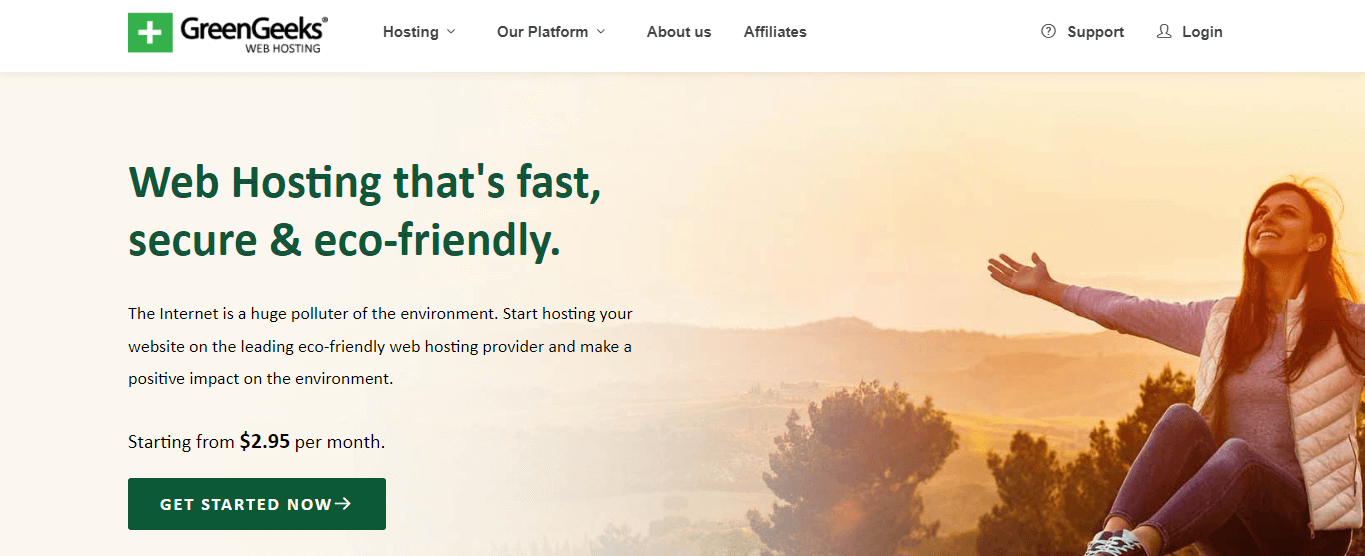 Step 2: Choose from one of the GreenGeeks hosting plans. 

Step 3: Then, create a new domain or use your old domain if you're migrating your old site.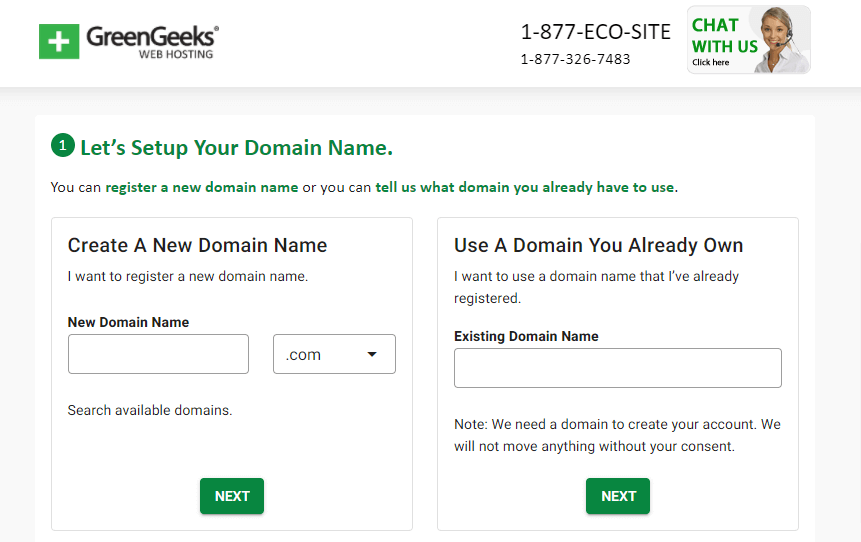 Step 4: Fill in your account details and package information. 
Step 5: Enter payment information and complete the purchase.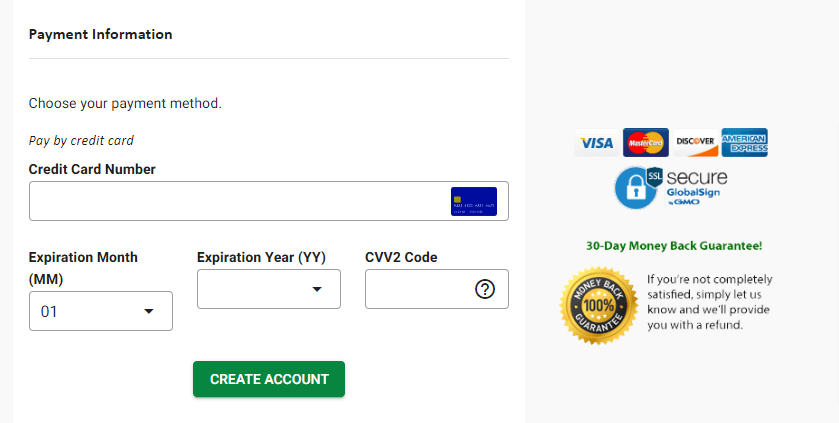 Congrats! You just created a new blog on GreenGeeks. And you have a tree planted for a good cause. 
Conclusion: is GreenGeeks Hosting Good?
So, is Greenfield hosting good for bloggers? It is. Because they're dedicated to providing the best service to their customers. 
Starting a blog on GreenGeeks gives you lots of benefits. And it makes you a better human. 
So, sign up for GreenGeeks and contribute to saving the environment. 
If you have any questions then leave them in the comments below. 
Next posts to read:
I hope you found this post helpful. Follow me on Twitter, Facebook, and LinkedIn. Or why not subscribe to my newsletter and get blogging and writing tips straight to your inbox every week?