After using their web hosting services for more than 2 years here is my review of Bluehost. If you are frustrated with your current web hosting or are looking to move to a different one then you must read this Bluehost review. 
I've been using Bluehost hosting for this blog and I love it. I love it enough that recently when my plan was going to expire I had two options. Try a different web hosting service or renew my current plan with Bluehost. I chose the second option. 
So is Bluehost worth it? Read it below. 
SAVE THIS PIN.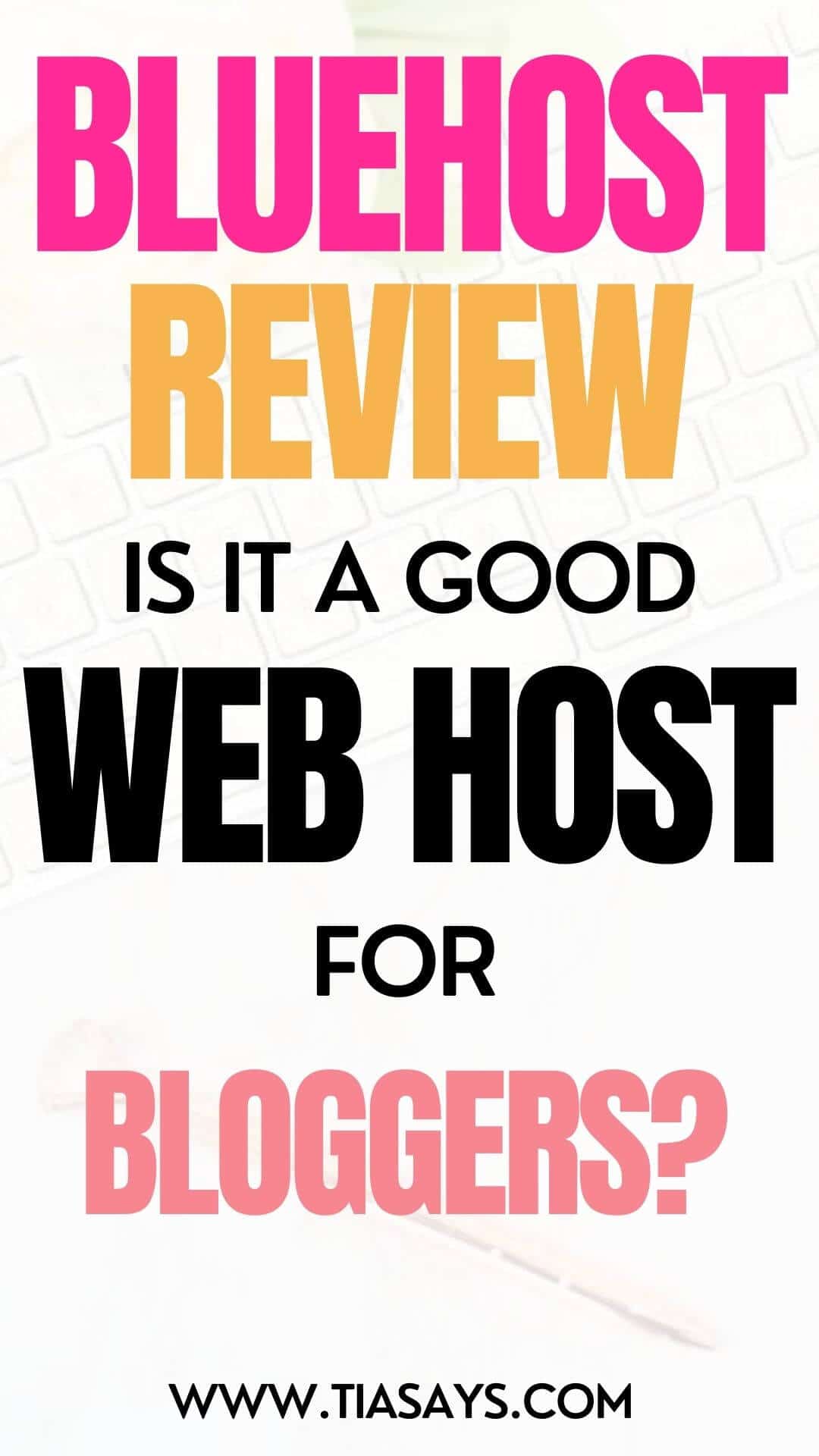 This post may contain some affiliate links that is I may earn a small commission at no extra cost to you that I would use to maintain this blog. Thanks for understanding.
I wanted to give an honest review so I waited for a long time and used all those Bluehost services that I wanted to, to see if they are worth it.
However, this Bluehost review is not for those who are not serious about their blogs. If you are someone who is looking to grow your blog please keep reading as a web hosting service is the foundation of a successful blog. 
What Is Bluehost? – A Summary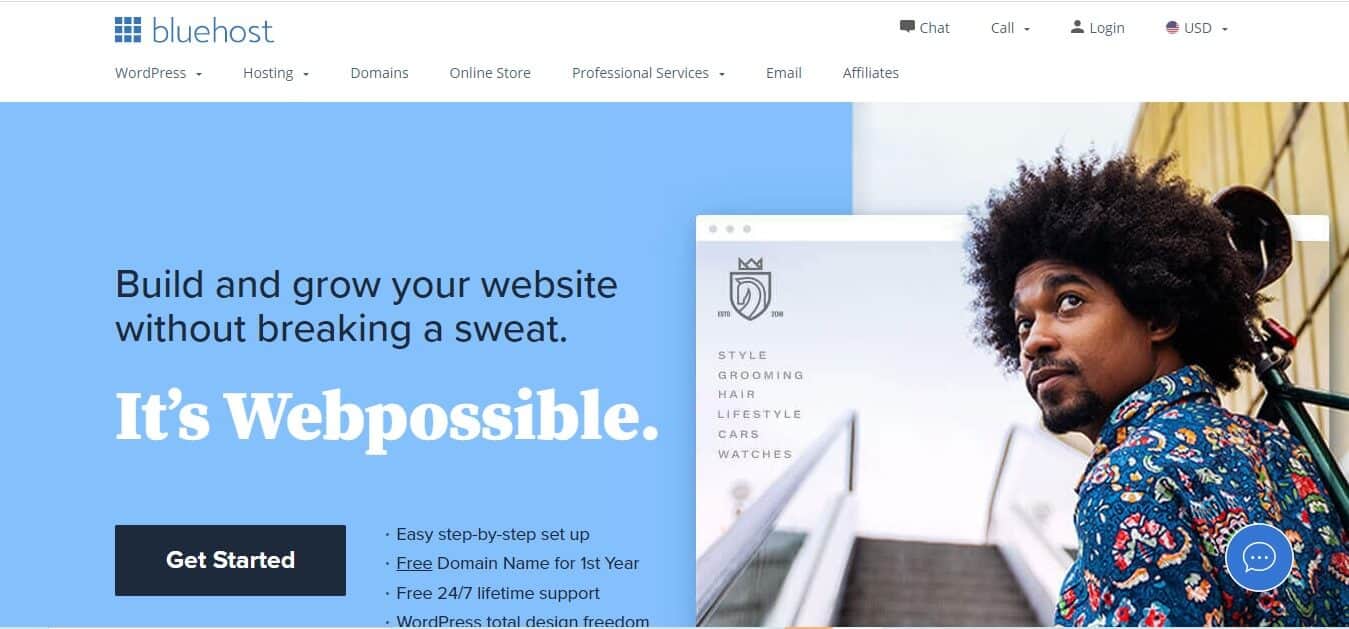 Bluehost is one of the oldest web hostings that started in 1996. They power more than one million websites and are one of the best WordPress web hostings. 
It is because WordPress recommends Bluehost.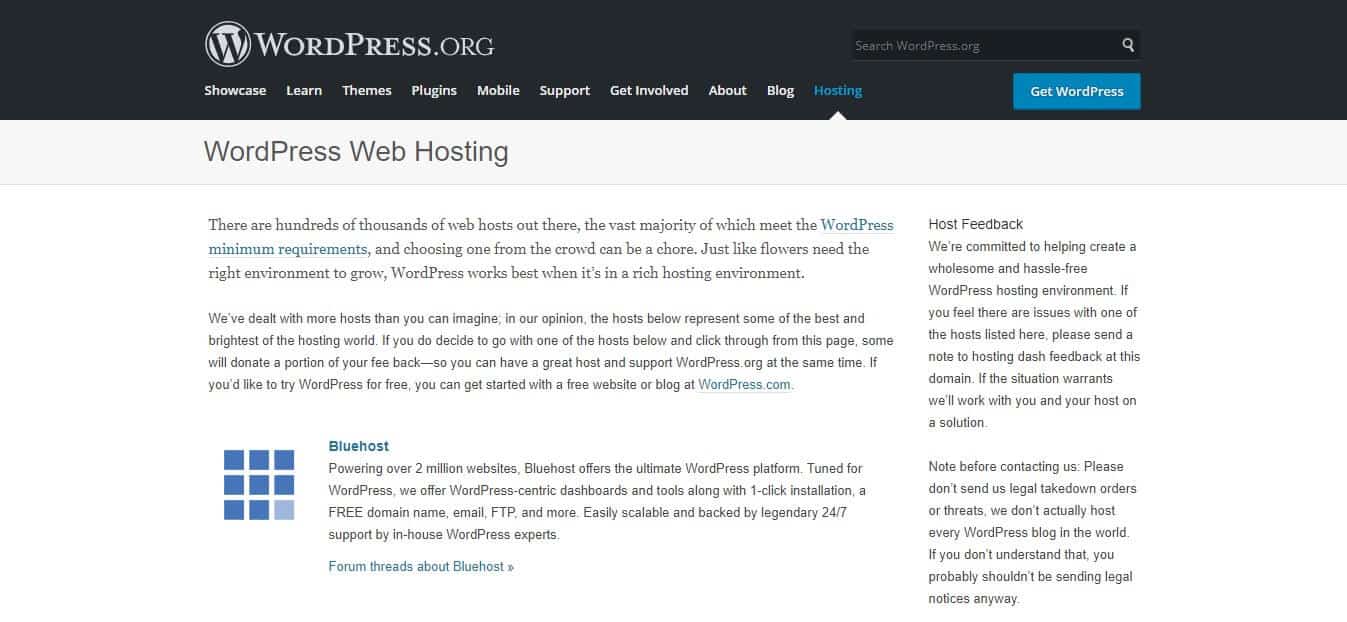 Bluehost is a great web hosting service for beginners who are looking to go self-hosted to improve their online performance and monetize their blogs. 
They offer great resources that a beginner needs to confidently grow his blog especially when he is new to all this. But it is also a good choice for intermediate bloggers who want to try advanced features like SEO tools or Codeguard. 
If you are thinking of going self-hosted or want to move to a different web hosting service then Bluehost is a great choice. 
Learn more about Bluehost here.
How Bluehost Web Hosting Service Solved My Problem? 
This is my second blog, and my first blog, a book blog, was on Blogger (it is a free platform to start a blog) and as it is free it is limited. 
I was able to get some readers through social media but I couldn't improve SEO and can't monetize it effectively. 
That's when I decided to go self-hosted. I read about Bluehost in a blog post and I did my research. 
After that, I purchased the Bluehost WordPress hosting and started this blog. 
I was clueless as all of this was new to me but I am thankful for the technical support provided by the Bluehost support team that I was able to do it all by myself. 
I'm ranking for many keywords and I've monetized my blog easily. I'm so glad that I read about Bluehost in that blog post. 
Bluehost Hosting Review
Here are all those benefits I enjoyed when I decided to move with Bluehost web hosting. 
Beginner Friendly Interface
Bluehost uses the Cpanel dashboard that is very simple to use. It also has a search bar above that allows you to search for anything by typing the keywords. 
I like that they have a sidebar from where you can easily navigate.
You don't need to worry about how to use Bluehost. It is very easy to navigate. 
Bluehost Pricing Plans Review
It is a cheap web hosting for WordPress bloggers. Here's a screenshot of the Bluehost pricing plans. 
As you can see these plans are affordable. They offer a special offer to lower the price if you purchase a 2 or 3 years plan. 
However, I chose the Bluehost WordPress plan for one year as I want to use it first. But if I had taken the 3 years plan then I would have saved $79.2.
If you are not sure which plan to choose then you should go with the Bluehost basic plan. It would cost you less.
Bluehost Customer Service Review
My first reason for recommending Bluehost has always been their customer support services. 
Starting and running a blog isn't that simple. You would need help every now and then. That's when you realize that you can't afford to hire a web developer to fix these small things for you. 
Enter Bluehost support team.
I've asked for their help several times and they have been incredibly successful in helping me. They are available 24*7.
Bluehost offers support in 3 ways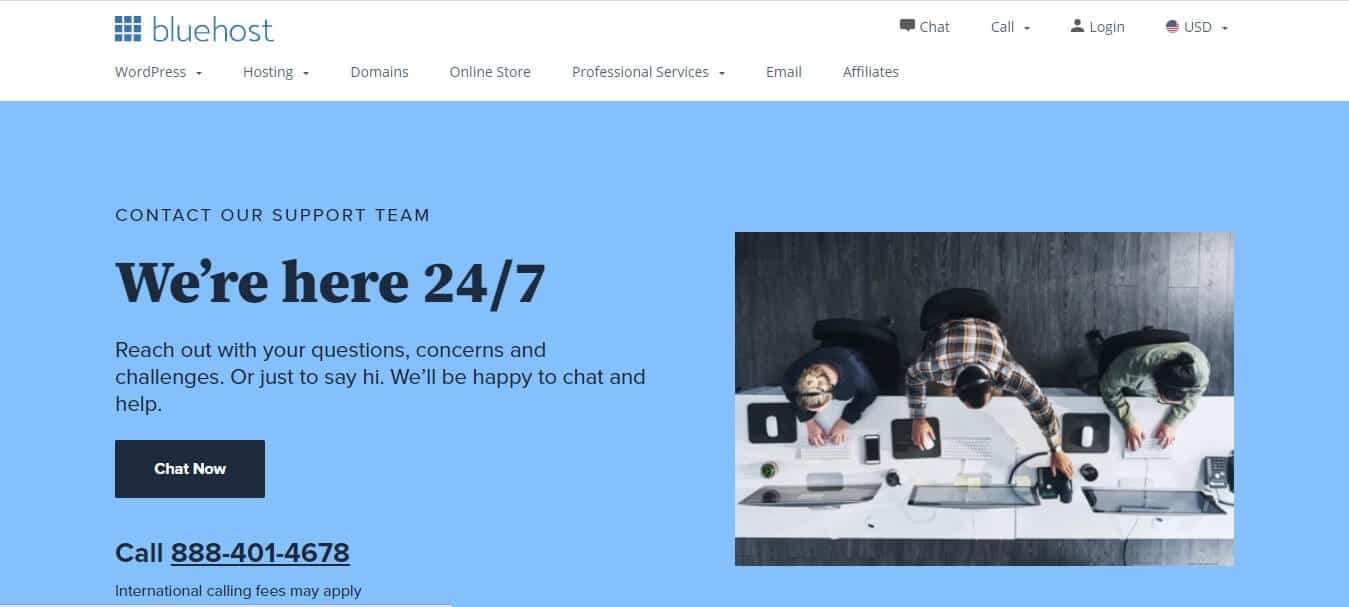 I like using the chat option as it allows me to share screenshots. Their average time to solve my queries is 25 to 40 minutes and they have solved it in one interaction. 
Not to say, the agents I've talked with in the Bluehost support chat are always friendly and helpful. 
Bluehost For WordPress Review
As I have already told you, I purchased the WordPress hosting so I loved that as soon as I set up my Bluehost dashboard WordPress was automatically installed. 
Bluehost Unlimited Storage
When you sign up for Bluehost Web hosting you will get unlimited storage (50 GB with the basic plan) with any of the plans. 
Bluehost Uptime
It offers 99.96% uptime for its customers. Many times a website can go down. Uptime means how quickly it is restored to its normal version. 
My site has never gone down with Bluehost. 
Speed
Bluehost loads an average website in 1.5 seconds. 
I've seen many ups and downs with my website speed. It was because I was not sure how to optimize it for speed. 
Soon I found out that Bluehost offers an in-built caching CDN option. 
Bluehost offers a Cloudflare connection directly from your account. And you can always ask the customer support team to help you connect Cloudflare with your website. 
Free Resources By Bluehost
I also loved all the free resources that I got with my hosting plan.
Bluehost Domain
Bluehost offers a free domain for one year. You can either create a new domain or transfer your old one.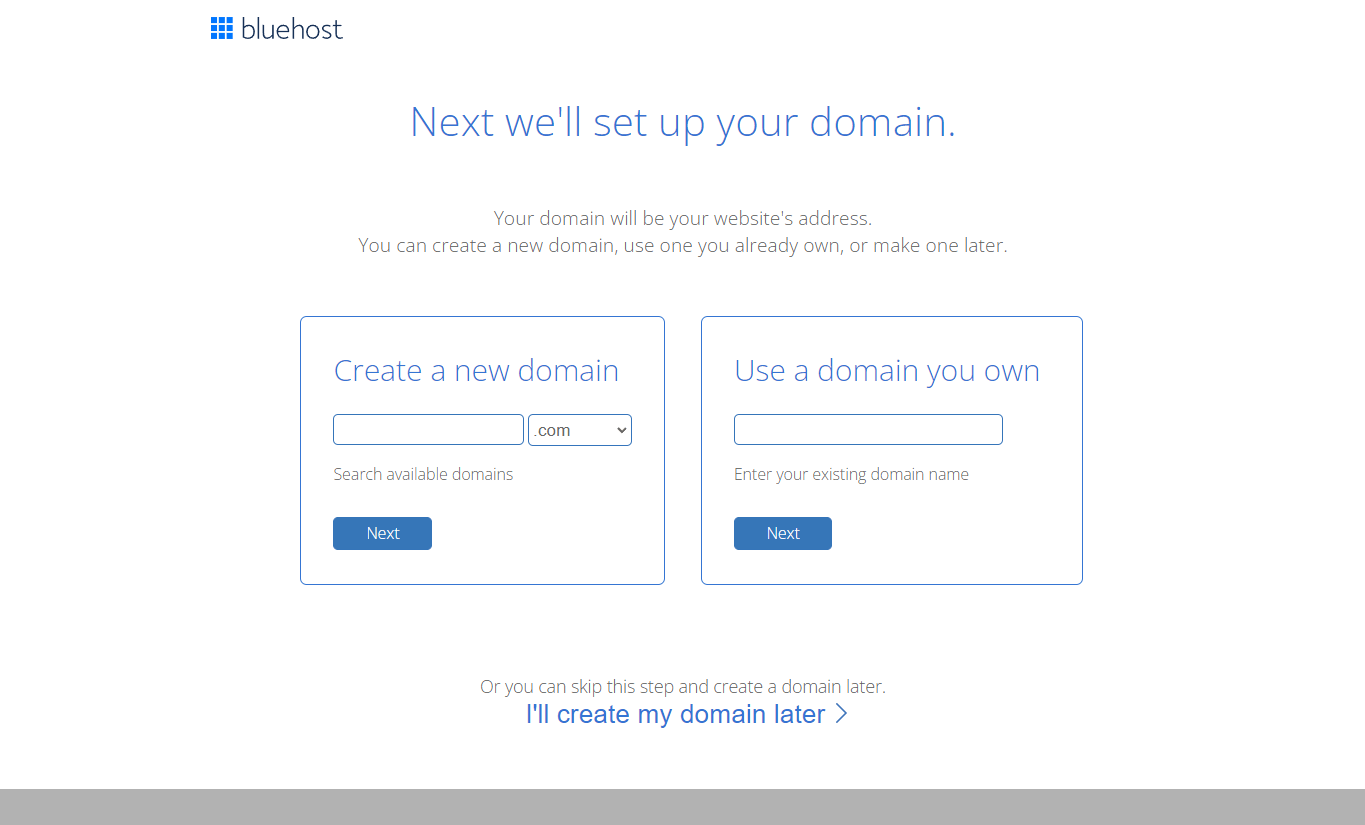 Normally, if you purchase a domain name it would cost you $11 to $15 per year. 
After one year you will have to renew it along with your hosting plan. 
Check your domain availability on the Bluehost
Migration Services
Bluehost offers free migration services. So if you are considering moving from your old host to Bluehost you can simply start a chat and ask the support team to do it for you. 
SSL Certificate
You get an SSL certificate for free. With an SSL certificate, you tell your readers that their information is safe on your website. 
It is an important thing when you want to build trust with your readers. 
Domain Emails
I love that I have got 5 free domain emails with my web hosting plan. 
A domain email is "[email protected]" and having a domain email is very important if you want to appear as a professional online. 
Normally, if you decide to purchase Google's G Suite it would cost you $20 to 25 per month. 
Bluehost is associated with webmail from where you can manage your emails. 
Bluehost Add-ons 
There are a few add-ons that I tried. However, I would have liked it more if they were free with the basic plan.
Also, if you are not sure, it is okay if you want to skip these. You don't necessarily need them. 
Bluehost Website Builder
Bluehost recently modified its website designing tool that allows you to design a full website by dragging and dropping elements. It works so easily that anyone can do it without any design knowledge.
Bluehost SEO Tools Review
The Bluehost SEO tools are good. The dashboard was beginner-friendly and it showed me a chart of my website's online presence in search engines. 
Then it walked me through the steps I need to take to improve my website SEO. It was a walk-through of a process that you have to do one by one.
These tools are good. 
Bluehost Codeguard Basic
Bluehost code guard basic provides an extra layer of security and also allows you to keep regular backups. 
I purchased it because I wanted to try it however, you can take backups and secure your website using free plugins. 
Pro And Cons Of Bluehost 
So here's a list of a few pros and cons of Bluehost. 
Pros Of Bluehost 
Affordable plans. 
Customized WordPress hosting for bloggers. 
Awesome technical support. 
Free domain name and emails. 
Impressive uptime. 
Refund policy.
Good speed. 
Cons Of Bluehost 
Extra charges for add-ons. 
Renewal prices are higher than introductory prices. 
Refund Policy Of Bluehost
Starting a blog with Bluehost is a great decision but if you are still not sure and want to try it first then they offer a 30-day refund policy. 
You can purchase your favorite hosting plan try it for 30 days and if you don't want to continue using it you get your money back. 
Start your blog with Bluehost today!
Some FAQs On Bluehost Web Hosting
1- Should I use Bluehost with WordPress? 
Yes, you should. WordPress is a great CMS (content management system) and super easy to use. Bluehost is one of the WordPress recommended web hosts.  There are many reasons why you should choose Bluehost over others.
2- How to install WordPress on Bluehost? 
You don't have to install WordPress on Bluehost. Once you set up your Bluehost dashboard it will be installed automatically. 
3- Do I need Bluehost Codeguard Basic?
Yes and no. I think it is really you who should decide this. If you are tight on budget then you would not want to add it. 
Is Bluehost Good For Beginners? – Conclusion
To conclude, Bluehost is an ideal web hosting for beginners. The price you pay for all those features is so worth it. 
I recommend Bluehost to all those who dream of starting a blog and turning it into reality. As it turned mine. It can sound scary but with Bluehost, it isn't. 
If you are confused, be not. Bluehost is amazing and you will love it. 
If you have any questions you can reach out to me through comments. I'll get back to you as soon as possible. 
I hope you found this post helpful. Follow me on Twitter, Facebook, and LinkedIn. Or why not subscribe to my newsletter and get blogging and writing tips straight to your inbox every week?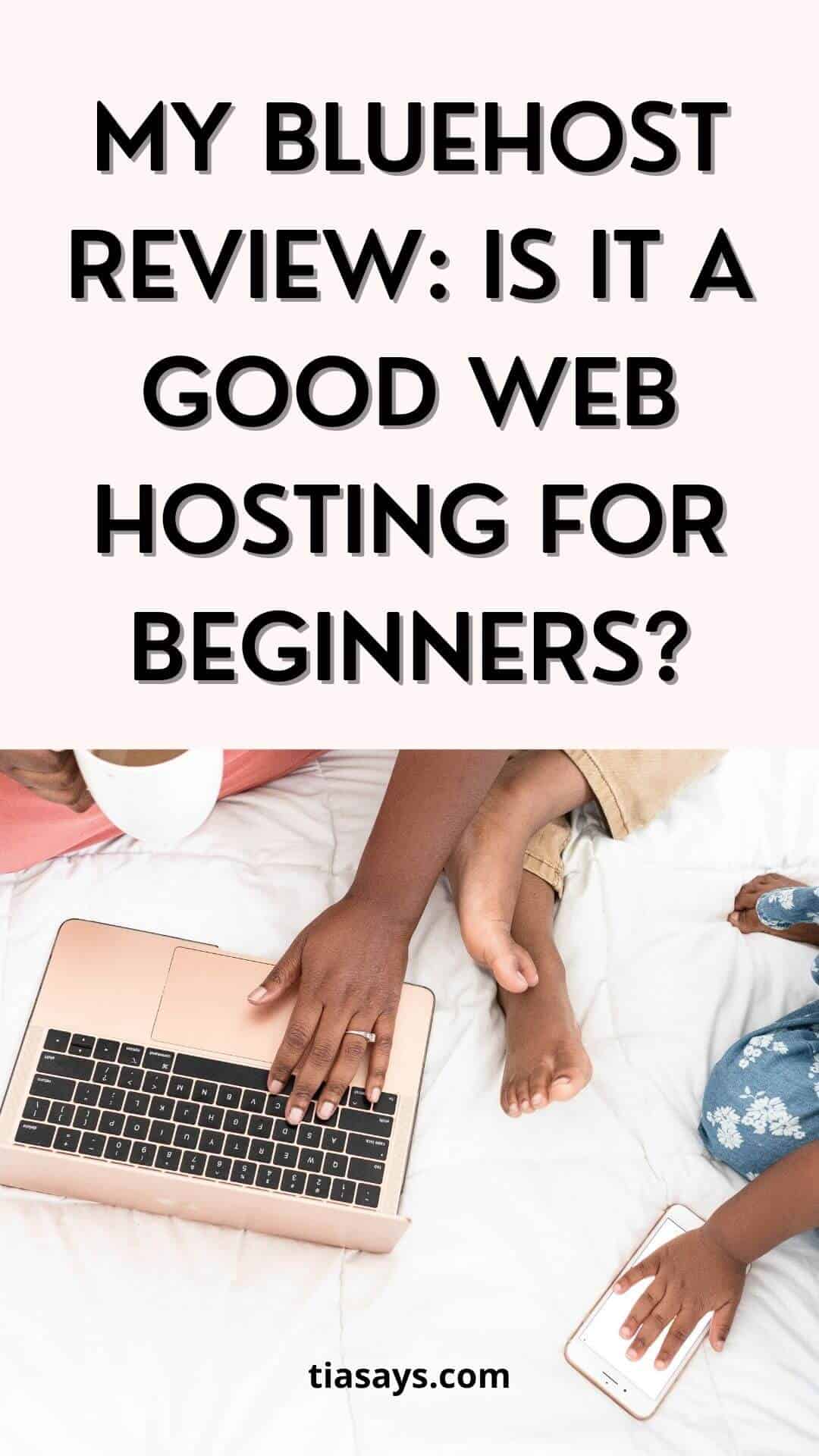 Want to try other options? Check out these Bluehost alternatives.