Are you looking for a nice feminine WordPress theme? Then, you must consider Blossom Themes. Read my Blossom Themes review to find if it's the right choice for you. 
I purchased the CoachPress theme by Blossom Themes because I wanted an elegant look. 
Before that, I had the free version of the Astra Theme. Which was also nice. But it was free and limited with options. 
So, let's see if I liked the CoachPress theme, and do I recommend it to others? 
Save this pin.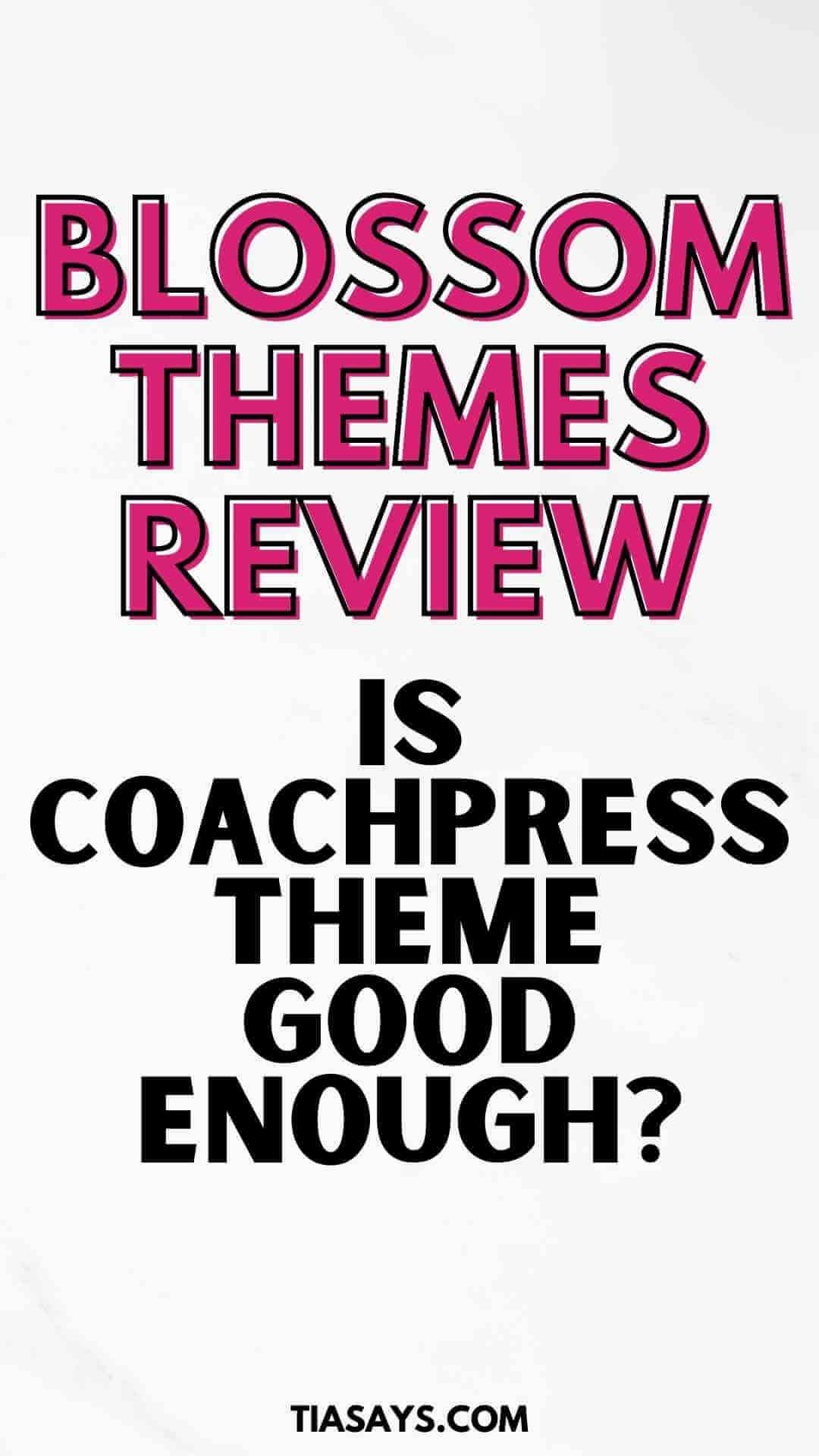 This post may contain some affiliate links that is I may earn a small commission at no extra cost to you that I would use to maintain this blog. Thanks for understanding.
Don't have time to read the full blog post? Read this summary instead. 
Quick Summary: CoachPress Theme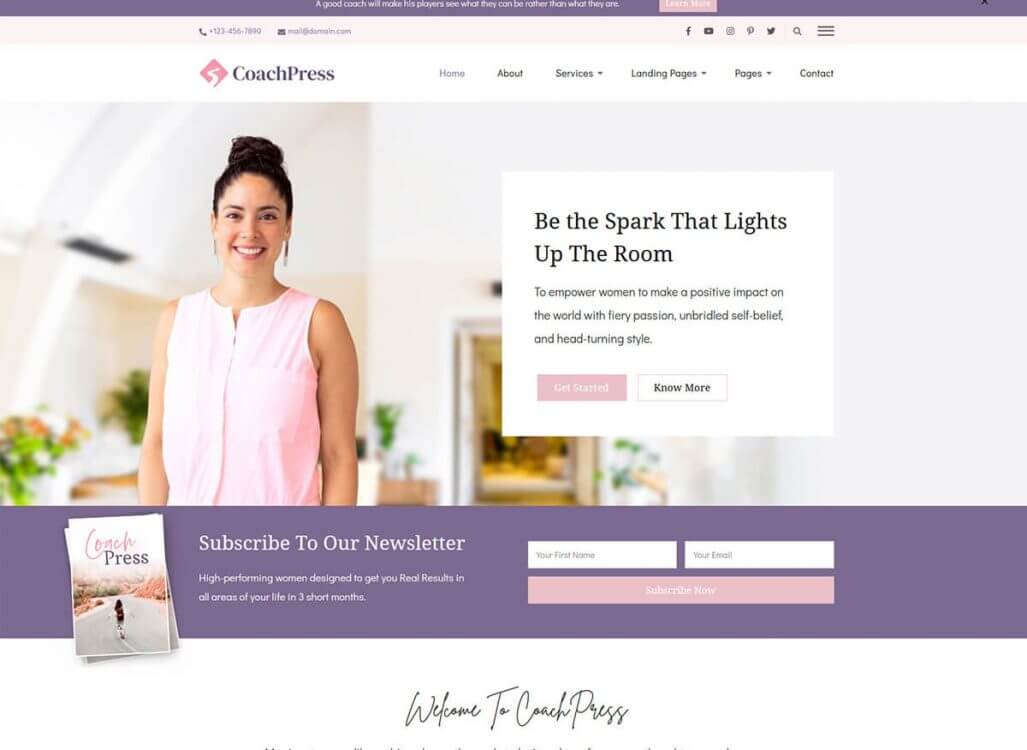 CoachPress theme by Blossom Themes is a lead generation theme for coaches and entrepreneurs. I chose it because I loved its design. It looks pretty, loads fast, and is SEO friendly. 
I love the CoachPress theme. And I am so proud that I chose it. 
Do I recommend it to you? Yes, if you're looking for a lovely theme that loads quickly, and helps you rank higher in search results then I do! 
Get the CoachPress theme today! 
Blossom themes also have a free version of CoachPress – CoachPress lite. 
It is also good but limited in features. 
CoachPress Theme Features 
Here are all the features of the CoachPress Pro theme that you would love.
SEO Friendly and Optimized Performance 
The CoachPress theme is SEO-friendly. Within a few clicks, you can turn on settings to optimize your site for SEO.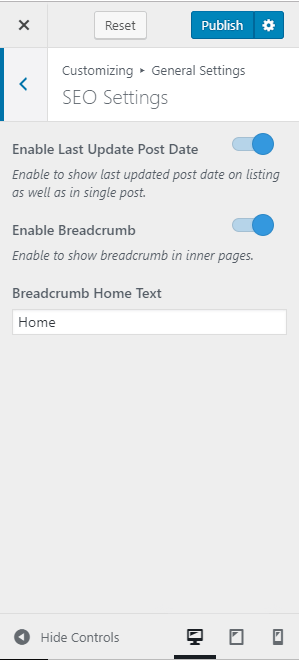 Here are some things that CoachPress allows you to do for SEO. 
Show last update date
Enable breadcrumbs
And to optimize the overall performance you can make these settings. 
Enable lazy load to load images only when shown to the reader
Lazy load content images
Defer JavaScript to stop unimportant JavaScript to download and slow down your page. 
Remove 'ver' parameters to avoid CSS files slowing down your page. 
Mobile Responsive
The CoachPress theme is mobile responsive. Meaning, your website automatically adjusts to the screen size whether it is a mobile phone, desktop, or tablet.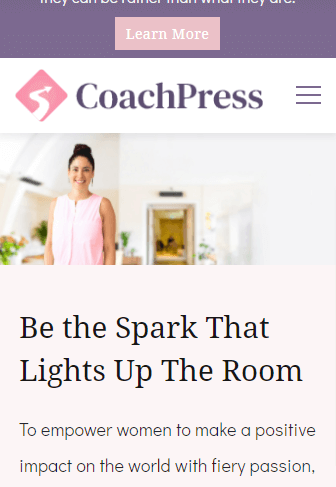 You can see the mobile version is different than the desktop version (check the quick summary section). 
900+ Google Fonts
The premium version also has 900+ Google fonts to choose from. You can easily select your favorite font and install it on your website using the WPfont plugin. 
You get the WPfont plugin with the theme on purchase. 
One-Click Demo Importer
The CoachPress theme also has a one-click demo importer plugin for importing templates. 
You can either import the whole site or choose the pages you want to import. 
Then you click on the import button and the template is installed and you can make changes to it using Elementor. 
Fast Loading
After installing the CoachPress theme my site is loading fast. However, when I had the Astra theme installed the speed was still fine. 
But it is much better than when I had other themes installed.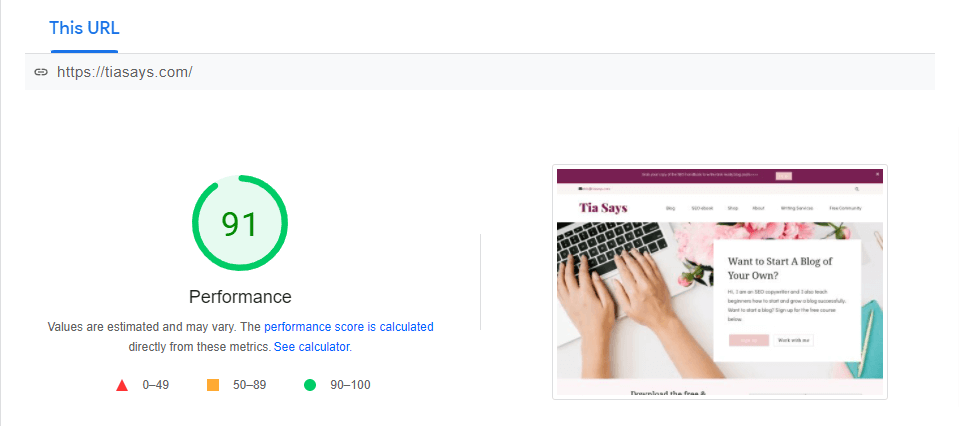 WooCommerce Integration
The CoachPress theme is WooCommerce integrated. Meaning, if you want to then you can start your online shop and sell your products. 
I just started my shop where I sell digital products. 
Templates
With the premium version of the CoachPress theme, you get 19 templates for pages like About, contact, newsletter, ebook landing page, and more. 
You can easily import them using the one-click demo importer plugin and make changes using Elementor. 
You also get multiple styling options for the blog page, header, menu, and more. With widgets to decorate your sidebar.
Customizable with Elementor
CoachPress theme is completely customizable with Elementor. 
Elementor is a free drag-and-drop plugin that allows you to customize your website the way you want in only a few clicks. You don't need to know any coding language to do so. 
Customer Support
Once you purchase the premium CoachPress theme you will get a license key that is unique to you. After adding it to your site, you can use premium customer support and they will be happy to help you. 
So you get a lot in a lovely theme. Let's see the pricing plan for the CoachPress theme. 
CoachPress Pricing Plans
CoachPress only costs $59. And you can also purchase add-ons. 
Blossom Theme Club
If you want to try all of the Blossom themes then you must join the theme club. 
For only $99 per year, you get access to over 20 premium Blossom themes. 
Join the Blossom theme club now! 
Other Blossom Themes
I chose CoachPress because I wanted a theme that allows me to display my services. However, Blossom themes have many great themes. 
Blossom Floral Pro
Blossom Floral Pro is their newest release. It is a versatile theme that you can use for your website for any niche. 
Blossom Feminine Pro
Blossom Feminine Pro is a great theme for lifestyle bloggers who like to have a girly website. It has advanced features as other premium Blossom themes. 
Check out the Feminine Pro here
Blossom Cookery
If you are a food blogger and you want a pretty theme to display your awesome recipes then Cookery is the theme you need. With so many widget options you can customize your website just like the way you want. 
Check out the Cookery theme here
Blossom Travel Pro
So you're a travel blogger? Then Blossom Travel pro is the theme you need. It is so elegant and perfectly designed to display your gorgeous photos. 
Check out the Blossom Travel Pro theme here
In addition, they have many themes designed for coaches, fashion bloggers, online shop owners, wedding planners, business owners, and more. 
So make sure you check out the Blossom themes shop and find your best.
Conclusion 
So do I recommend Blossom themes to bloggers? Yes, I do. 
CoachPress is a great theme that presents a wonderful user experience, is pretty, loads fast, and helps you rank higher. But so do their other pretty themes.
You can get such a nice theme at a reasonable price.
Have any questions about Blossom themes or CoachPress? Leave them in the comments! 
ALSO READ –
I hope you found this post helpful. Follow me on Twitter, Facebook, and LinkedIn. Or why not subscribe to my newsletter and get blogging and writing tips straight to your inbox every week?