Having an optimized theme for your blog is an important part of it. If you are looking for a better theme here is my Astra WordPress theme review for beginner bloggers. 
Months after publishing this post I purchased the Coachpress theme from Blossom Themes and it is installed on my blog currently. So if you want to try CoachPress theme them read this review.
I've been using the Astra theme on my blog for more than six months now and I'm impressed with it. 
So I thought why not write an honest Astra theme review for WordPress bloggers. 
I'm currently using the free version of the Astra theme on my blog and love it already. So this review is a lot about the free version of the Astra theme and a bit about its pro features. 
If you are frustrated with your current theme then I recommend you read this review till the end. It would really be helpful for you.
SAVE THIS PIN PLEASE.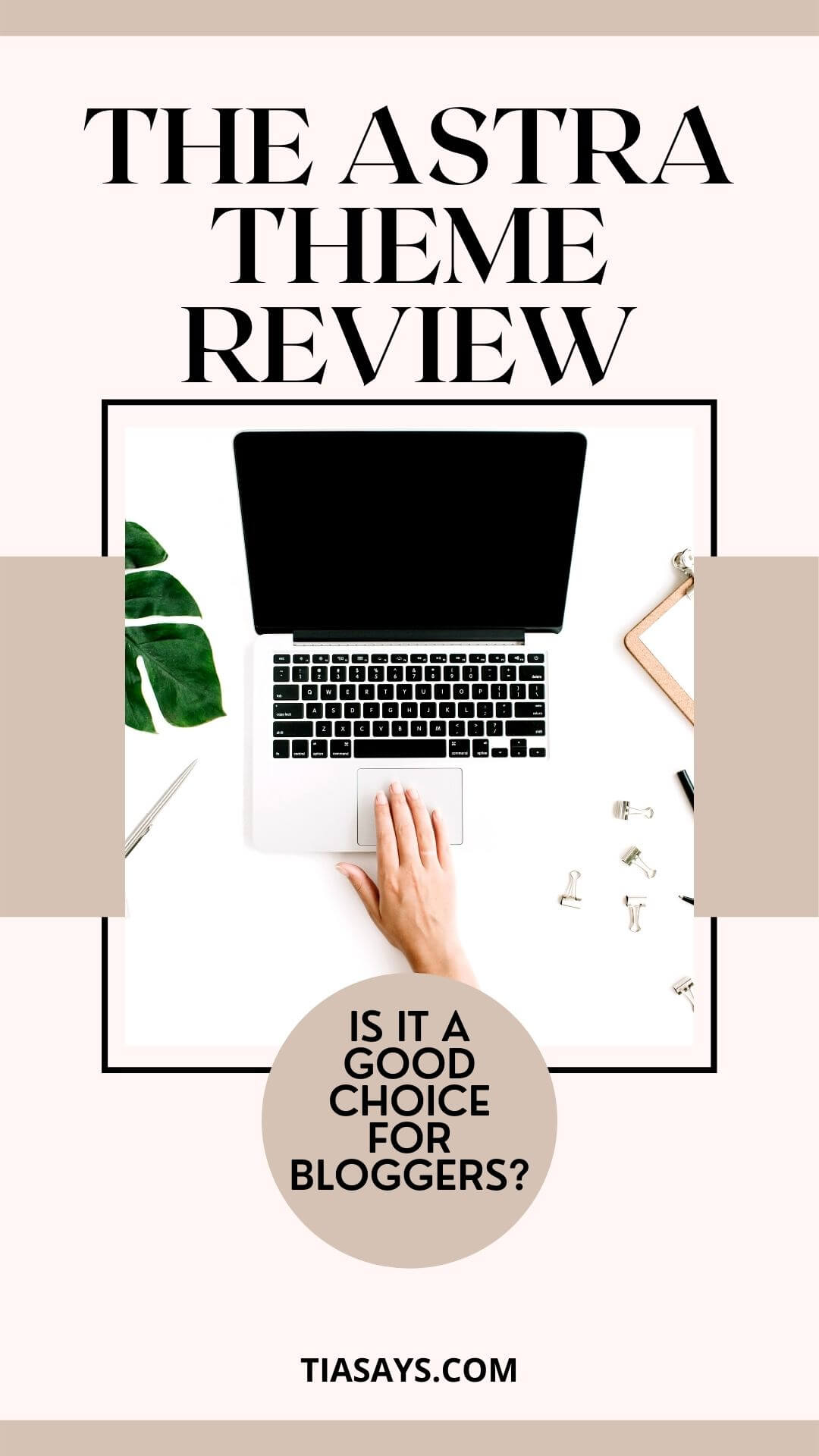 This post may contain some affiliate links that is I may earn a small commission at no extra cost to you that I would use to maintain this blog. Thanks for understanding.
Let's begin. 
What Is Astra Theme? 
Astra theme is a great theme developed by the Brainstorm force for WordPress sites. Astra theme is one of the best themes as it makes the website work nicely. 
There are more than 1.2 million websites built with the Astra theme.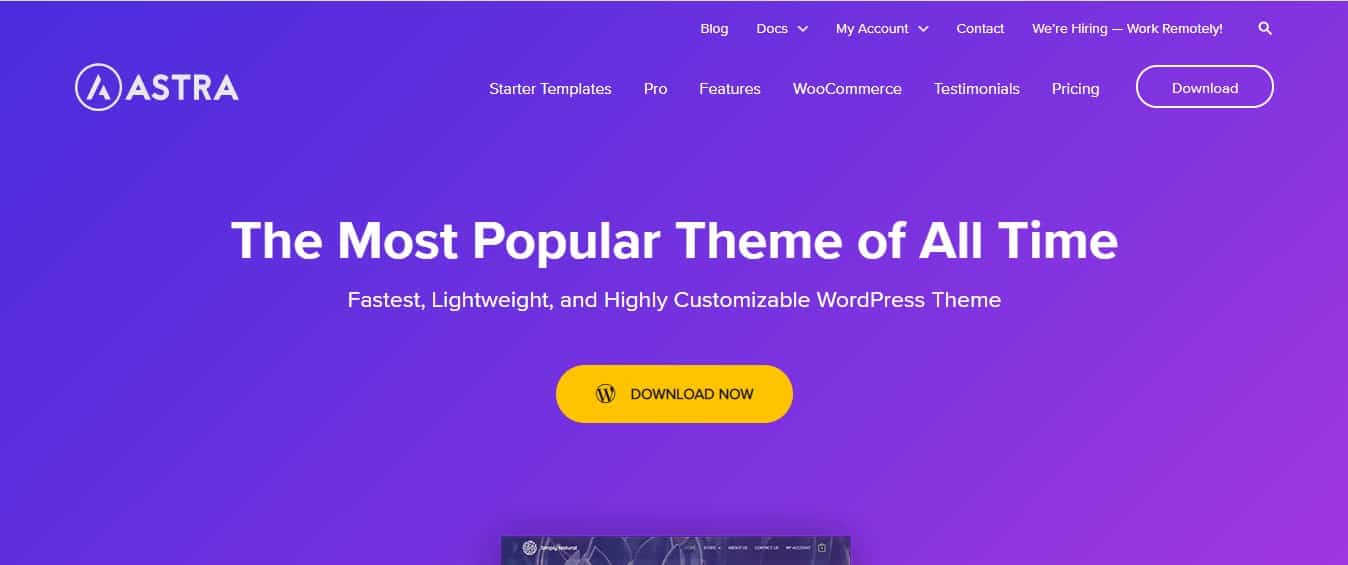 If you are a new blogger who doesn't want to invest in a premium theme then the Astra theme is perfect for you. 
Then in the future, you can always upgrade to the premium version. At least that's what I am thinking!
You can download Astra Theme using the link below. 
Install the free version of the Astra theme here. 
How I Installed The Astra WordPress Theme? 
Before the Astra theme, I had switched to many themes. However, I don't recommend you do that. I had to fix a lot of things after that. 
I was searching for a good theme. And before that, I was using the OceanWP theme. 
It is another popular theme. But it was just not for me. 
Like when my site was running on the OceanWP theme it was taking more than 12 seconds to load completely. 
So I started looking for a theme that would optimize my site for speed. 
That's when I learned that the Astra theme is speed optimized. And I installed it. 
I'm loving it and I'm so glad that I found it. 
So if I run a competition between OceanWP vs Astra then Astra is a clear winner.
I know most bloggers won't agree with me on this but this is my review.
Why is Astra Theme Perfect For Beginners? 
Astra WP theme is a perfect choice for new bloggers because it is a beginner friendly theme and most beginners will find it easy. 
As I said, I'm not against the OceanWP theme. It might be a great theme but it was just not for me. I had to struggle with its customized window to edit it. 
I was so relieved when I installed the Astra theme. Its customization options are very easy to use and require no coding.
You can design your perfect website in a few clicks. More on this later. 
But first. 
Features Of Astra Theme For WordPress Bloggers
Here are some of the features that made me want to write this Astra WP theme review.
SEO Friendly Theme
Astra theme is an SEO-friendly theme. Meaning it is designed in a way that follows the best SEO practices so your site ranks on search engines higher. 
I've seen many beginners go for a fancy theme but it is a big mistake. 
An SEO-friendly theme like Astra can help you get more traffic from Google. 
Extremely Lightweight Theme
Astra theme is an extremely lightweight WordPress theme that takes less than 50 KBs of resources while many themes take more than 300 KBs. 
Before installing the Astra theme my WordPress used to work slow but after using it for a while it works awesome.
Mobile Responsive Theme
Astra is a responsive theme that makes your website mobile-friendly automatically. 
Also, from the customized window you can make settings in a way that looks different on a desktop site than on a mobile device. 
Free Child Theme
I was so glad when I found out that the WPastra team also provides a free child theme for the free version of the Astra theme. 
For most themes, child themes are available only with the premium theme. 
You can download the free child theme from here. 
Beginner Friendly
I've already told you above that it is a beginner-friendly theme. What I meant by this is the customizer window.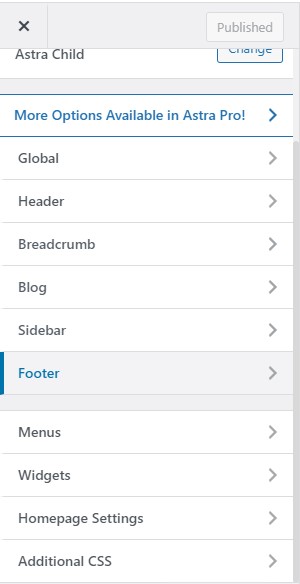 So if you are not sure how to use the Astra theme don't worry it is designed in a way that makes things super easy. You can easily make changes to your site in a few clicks. 
Optimized For Speed
"Astra is made for speed" 
The Brainstorm team promotes their theme with this statement. But not only this they have screenshots of the theme's performance on various speed tests. 

I've told you that my site was taking longer than 12 seconds to load but after I installed the Astra theme and cleaned some code it was loading in 4 to 5 seconds. 
Astra Support
Astra offers three types of support. 

For the free version, first, they provide documentation and their blog to find out the solution. But if you can't find it there then you can also submit a free ticket. 
That's pretty impressive. I've never seen a free theme offering personalized support. And their response rate is also good. 
Their wordpress.org support team is also very helpful.
Free Starter Sites
Astra is a multi-purpose theme. It free starter templates that you can use to build your professional website. 
Some of their templates are for
Portfolios
Blog
Restaurant shop
Personal brand
and more.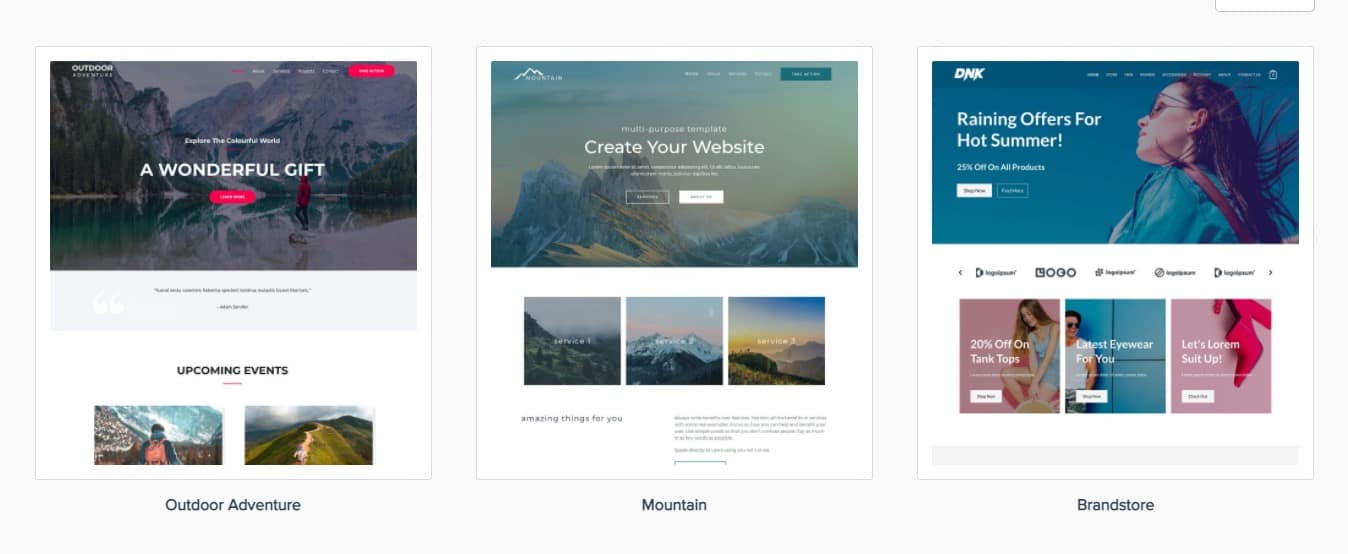 They also offer add-ons for different page builders to add extra features to your site.
You can explore the free starter sites here. 
Easily Customizable With Elementor
Astra theme is customizable with drag and drop page builders like Elementor. 
So you can easily import a free starter template and easily customize it with Elementor. 
That's what I did. 
Super Clean Code
Astra is a clean WordPress theme that doesn't add any unnecessary code to your site making it heavy. 
Instead, the developers have used fewer resources to make your site function well.
Updated Regularly
The theme is updated regularly. When you are using a CMS like WordPress (that is updated frequently) you need to have a theme that is compatible with all versions. 
The Astra theme is updated more frequently than WordPress. It is also compatible with the latest WordPress Gutenberg editor so you don't need to use the classic editor anymore. 
Pros And Cons Of Astra Theme
Now here's a list of a few pros and cons of the Astra theme that I can think of.
Pros Of Astra Theme
Lightweight theme. 
Fast loading theme.
Works with page builders. 
The free version is awesome. 
Affordable price.
Cons Of Astra Theme
The Pro version has better customization options.
Astra Pro Pricing Plans
The free Astra theme is more than enough to build a professional website. However, there are always premium features for a premium price that the free version does not offer. 
ASTRA PRO THEME – 
The benefit of having the Astra pro version is that you get premium features such as
Blog layout options. 
Advanced header and footer.
More Astra templates. 
More colors.
800+ typography fonts. 
Premium support.
Fortunately, the Astra theme price is not that high. You can get all of this in a yearly payment of $59. 
ASTRA MINI AGENCY BUNDLE – $276
ASTRA AGENCY BUNDLE – $546
The last two options are not for you if you are a blogger like me. 
You can learn more about the Astra pro theme here.
But if you want to try the free version first here then use this link.
Some FAQs On Astra Theme
Here are some of the most common questions about the Astra theme answered. 
2- Is Astra A Good Theme?
Yes. Astra theme is one of the best themes for WordPress bloggers. It is currently installed on more than 1.2 million websites.
3- Is Astra A Fast Theme?
Yes. Astra is a super-fast theme that is specially coded for speed. It is a lightweight theme that makes your website run smoothly. 
4- Is Astra Theme Mobile Friendly?
Yes. Astra is a mobile-friendly theme that is also customizable. You can choose how your site looks on a mobile device and how it looks on a laptop screen. 
Conclusion
So this was my review of the Astra WordPress theme review. Is it a good option for beginners? 
If you don't want to use the free version then install the Astra Pro theme. 
The Astra Pro version has many features like the header, more starter sites, templates, and an incredible support system. 
Do you know that the Astra affiliate program pays a part of every commission to help in children's education? Yes, that's one of the reasons why I love being a part of the Astra affiliate program. 
Install the Astra theme and become an affiliate here. 
So this was my Astra review. It is a brilliant WordPress theme. 
I hope you found this article useful. If you have any questions please let me know in the comments section. 
I hope you found this post helpful. Follow me on Twitter, Facebook, and LinkedIn. Or why not subscribe to my newsletter and get blogging and writing tips straight to your inbox every week?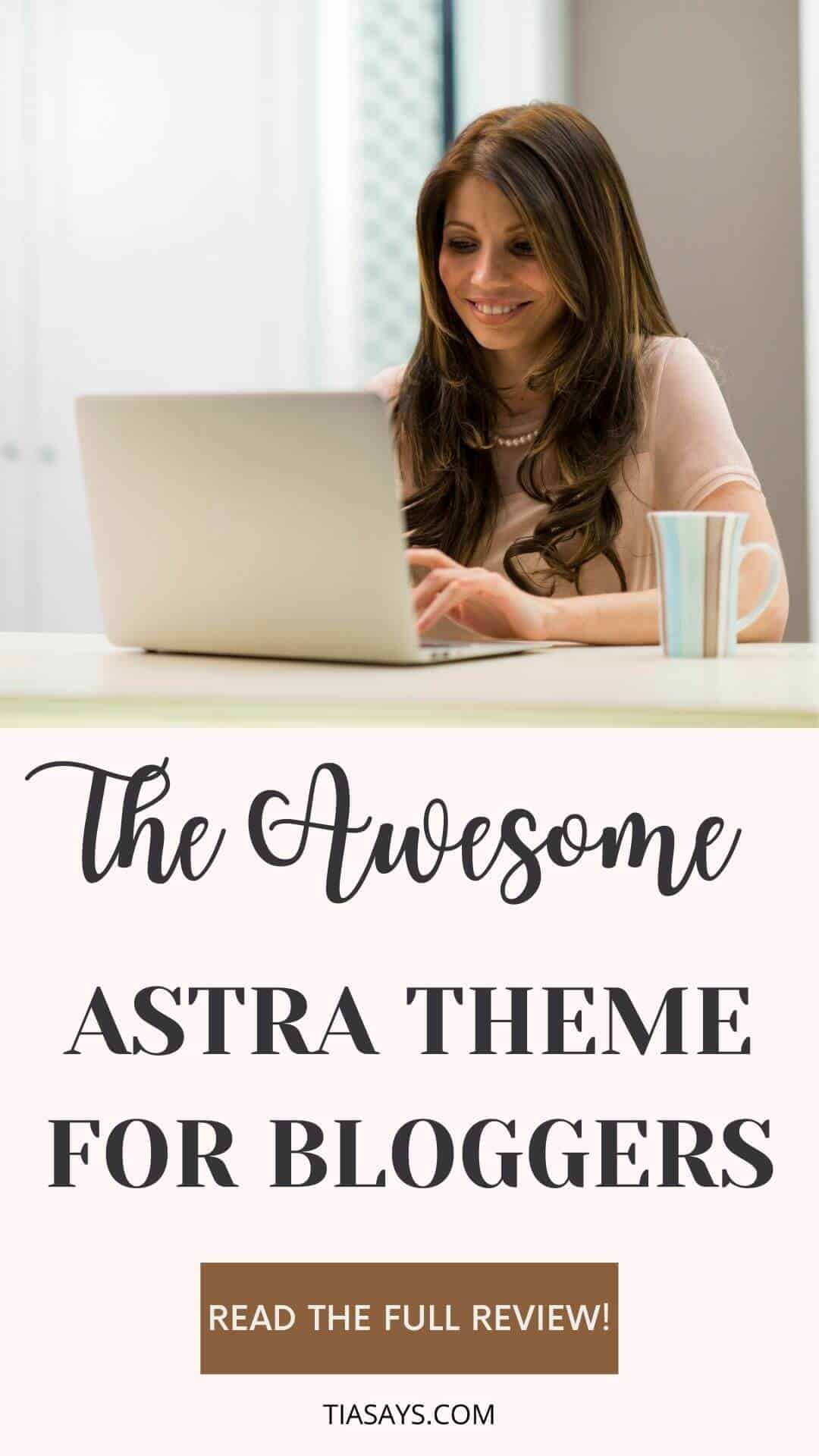 Still looking for a way to choose a WordPress theme? Check out my guide on how to pick a WordPress theme.